YOUNI-T: BIO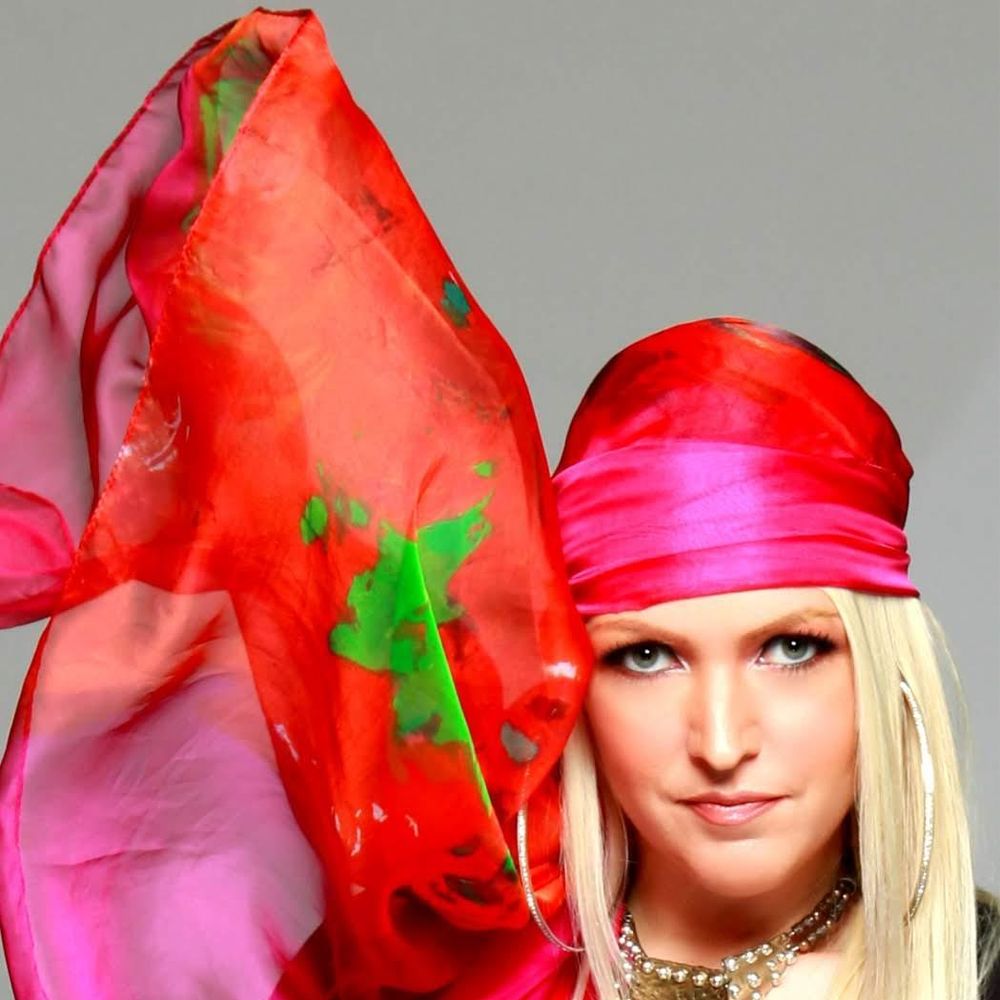 YOUNI-T
ALL AMERICAN SOCA QUEEN
YOUNI-T (pronounced "UNITY"), The American Soca Queen, continues to make history as the first and only "All American" and Caucasian Soca artist on the entire planet. On a larger than life mission with a larger than life voice, YOUNI-T left her small town in Wisconsin and hit the Magic City of Miami to blaze her own trail and help launch Soca music to the mainstream masses. Mixing Soca rhythms with the signature sound of Miami along with sprinkles of RnB, Hip Hop, Pop, Dance, Funk, Soul, Jazz, Reggaeton, and Afro-beat, there is something for everyone in each new release. She calls her signature musical melting pot of sound- SOCAMERICA!
Traditionally, Soca music is the one love, feel good, freedom anthem found in every Caribbean Carnival and born in the twin islands of Trinidad and Tobago (TnT). YOUNI-T has been grinding in the Soca game in TnT every Carnival season since 2013, performing live on carnival stages and on the biggest media platforms in the country including, Synergy TV, TTT TV, CNC3 TV, and OMG Live Online.  YOUN-T has also been featured in the top Newspapers of the Twin Islands, including Trinidad and Tobago Newsday, The Trinidad Express, The Sunshine Newspaper, as well as OMG Digital Magazine. In addition, YOUNI-T regularly hits the airwaves for live interviews and music releases on the top radio stations in Trinidad such as RED 96.7 FM,  96.1 WE FM, BOOM 94.1FM,  IONIC 104.7FM, THE STREET 91.9FM, I95.5FM,  SLAM 100.5FM, WACK 90.1FM, VIBE CT 105.1FM, and SANGEET 106.1 FM.  She not only  tears the roof off Carnival stages in Trinidad and Tobago such as Fire Fest (formerly Fire Fete), College Boy Jesse's "Soca Love Story", Radio Station "Pavement Limes" and a variety of additional live performances backed by 'The A-Team Band" of Trinidad and Tobago, you can also catch her Stateside in New York, Miami, Orlando, Tampa Bay, Key West, South Carolina and San Diego Carnivls, as well as sharing some of the hottest Carnival "Fete" stages with Soca Icons such as Kes the Band, Patrice Roberts, Nailah Blackman, Nadia Batson, Mr. Killa, Super Blue, Nessa Preppy and Farmer Nappy . 
Using her powerhouse vocals to amplify the "SOUL" in Soul-Calypso (SoCa) she delivers a jaw dropping, fun-loving, and feel good flow, that leaves no doubt in the mind of music lovers everyhwere that she is on a mission to YOUNI-FY all mankind through the power of her SOCAMERICA music. Her tireless efforts continue to pay off, and her momentum continues to build. Soca Industry music professionals have lovingly dubbed her a "Cultural Ambassador of Soca Music and Trinidad and Tobago" and encourage her to "keep flying the flag!"  In July of 2019, YOUNI-T made history once again, when she was nominated "FLORIDA SOCA ARTIST OF THE YEAR" by the International Soca Awards Committee. 
YOUNI-T has not only written herself into the Soca Music history books, but proven herself time and again as an undeniable force to be reckoned with in the Soca Music game. With her vision locked on a "SOCA GRAMMY", YOUNI-T is now ready to expand her reach, dominate and "SOCA-FY" the American mainstream airwaves. She is working her way into collaborations with some of the biggest names in the American music industry.  Buckle up and get ready...cuz this girl, and your mind are about to BLOW!...